HypnoBirthing Childbirth Education Series
Due to family and clinic demands, Dr. Stacey is taking a break from offering the hypnobirthing classes at the moment. To find out other qualified practitioner of this valuable technique, please visit
www.hypnobirthinggta.com
.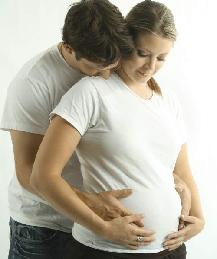 My interest in HypnoBirthing started a few years ago while I was pregnant with my daughter Madelaine. My husband and I were passionate about having the most peaceful and natural labour experience possible. We are both Chiropractors in Toronto, practicing and teaching holistic living and even with our skill set, felt we needed some guidance on how to achieve our goal.
Upon further research we discovered HypnoBirthing. The common sense approach and drama-free birthing experience really resonated with us. This course really gave us the confidence to follow through with the home birth we had planned.
Our birth with Madelaine was a beautiful and peaceful experience that lasted a total of 5 hours from start to finish. I was so pleased with the skills that I learned and the joy that it brought to our family that I recently pursued the teacher's training program so as to incorporate it into my practice. Currently, I am the only Doctor teaching the Mongan Method in the City of Toronto and I look forward to sharing my insights with you!
Namaste
Dr. Stacey Farquhar, D.C., B.Sc., H.B.C.E
---
The Hynobirthing Advantage:
Techniques to eliminate the Fear-Tension-Pain Syndrome before, during, and after birthing
Reduce the need for chemical painkiller
Shortens the first stage of labour by several hours
Eliminates fatigue during labour, leaving mother fresh, awake and with the energy for actual birthing
Eliminates the risk of hyperventilation from shallow breathing method
Promotes special bonding of mother, baby and birthing companion
More rapid postnatal recovery
Returns birthing to the beautiful, peaceful experience that nature intended
Creates a more integral role for the birthing companion
What you will learn:
Relaxation and self-hypnosis techniques to eliminate fear and discomfort
How to promote the production of body's own natural anesthesia
Debunk birthing myths
The miracle of the mother's body and how it is designed to work during labour
Practice in deep relaxation during and between uterine surges
Techniques to maximize prenatal and postnatal bonding
Call  (416) 237-0069 to reserve your space. Limited class seating which fills up quickly!
You can also contact our Etobicoke chiropractic office to make an appointment at Hands On Health Chiropractic today.
---
Hypnobirthing in Etobicoke | (416) 237-0069
t